KAFFNY 2023
In this year's 17th annual KAFFNY festival, we're continuing as a hybrid event with live screenings and online streaming from November 8 to 13.
Please take a look at these films to (A) purchase tickets for the live screenings or (B) sign up to get an access code to stream the films during the festival.
Due to the economical impact on the creative industry in recent times, we share our program with no set ticket prices, and only ask for open donations from those who are able to give.
Get tickets or sign up for access here:
---
VIEW THE FULL PROGRAM DETAILS DOWN BELOW
CUNY MACAULAY HONORS COLLEGE
WEDNESDAY, NOV. 8
PRIME PRODUCE
SUNDAY, NOV. 12
INFINITE CINEMA
<STREAMING>
NOV. 8-13
(EUROPEAN PANORAMA+ALL PROGRAMS)
European Panorama

Short and feature films from Iceland, Germany and France.
OPENING FILM (ONE NIGHT ONLY)
CHOSEN

preceded by THE TEMPLE OF NON-DUALITY
KOREAN DOC SPOTLIGHT
THE BIRTH OF RESONANCE

preceded by THE OLD, THE NEW AND THE OTHER
Local Universe Shorts
A selection of locally themed films with international intersections.
Open World Shorts
A selection including international films.
CLOSING FILM
SHIFTING: JOURNEYS THROUGH THE ANTARCTIC

preceded by FAR FROM ME
FULL PROGRAM DETAILS
OPENING NIGHT:
CHOSEN
(USA 2022, 89 min)
Since 1903, only two Korean Americans were elected to US Congress. In 2020, five Korean Americans of vastly diverse backgrounds with competing political views run for the seat.
Joseph Juhn is a Korean American lawyer-turned-documentary filmmaker. Prior to becoming a full-time doc-maker, Joseph worked as a New York attorney for 4 years at a Korean government agency based in Manhattan, specializing in Intellectual Property and Startup law. A serendipitous backpacking trip to Cuba in 2015 changed Joseph's life when he ran into a Korean descendant by chance, inspiring him to rekindle his storytelling aspirations.

"Jeronimo", Joseph's first feature film, was accepted to 17 film festivals around the globe and opened in theaters in Korea in November, 2019, drawing over 20,000 audiences and receiving one of the highest audience ratings among all movies that year. He is currently working on his next feature documentary project, "CHOSEN", which is about 5 Korean Americans that ran for US Congress in 2020, 4 of whom were elected.

Joseph earned a BA in Film & Video at UC San Diego, and a JD at Syracuse University College of Law.
PRECEDED BY:
THE TEMPLE OF NON-DUALITY
North America Premiere (Korea 2023, 27 min)
Muyisa holds a long-kept secret that has been handed down through generations of monks. When a person does 108 bows while chanting the name of the deceased, the deceased appears for a day. The abbot Mujin enjoys his days, benefitting from this secret. One day, Yeojin visits the temple unexpectedly and discovers the secret. She lost her daughter at the Itaewon disaster and has been grieving ever since. With the help of the abbot, Yeojin brings out her daughter Seohyun and spends a day. Through this experience, Yeojin feels the sense of closure and finds the will to live.
Sunah Kim is a Korean-American filmmaker, currently working in South Korea. She has directed short narrative films and TV programs. She has also produced a narrative feature and highly acclaimed documentary features. Her works include 'Singing with Angry Bird,' 'The Birth of Resonance,' 'To Encounter Wonhyo,' and Netflix Docu Series 'My Love: Six Stories of True Love'. She currently works as the Head of Industry at the DMZ International Documentary Film Festival in South Korea.
KOREA DOCUMENTARY SPOTLIGHT:
THE BIRTH OF RESONANCE
East Coast Premiere (Korea 2023, 96 min)
An aging master drum-maker suffering from a severe hearing loss embarks on the biggest challenge of his life – to build a giant drum that captures the sound of his soul. The help of his son is critical in this endeavor. Can his short-tempered and game-loving son help him to fulfil his wish?
Jeong-jun Lee started his training as a filmmaker at the MBC Academy. He took his internship with the highly acclaimed TV documentary director Moyoung Jin who had been preparing his first feature-length documentary at the time. Naturally, Lee became Jin's right hand man and got deeply involved with the project. This project was <My Love, Don't Cross that River>, which became the most successful documentary film in Korean history. In a way, this project was a 3-year intensive film school to Lee. Since then, Lee worked on director Jin's sophomore feature, <Old Marine Boy>. This film, <The Birth of Resonance> is Lee's directorial debut.
Kijung Park has worked in diverse genres ranging from commercials and TV news to narrative features and documentaries. She currently works for ABC 'Good Morning America' program as a news editor and received an Emmy Awards for Outstanding Program in 2017. But her passion is with independent films. She participated in the theatrical version re-edit of the documentary feature <Anyoung, Minu>. <The Birth of Resonance> is the first documentary feature that she held a sole editor credit. She also edited <Home Away from Home>, the winner of Best Documentary Feature Award at the Seoul Independent Film Festival in 2022.
PRECEDED BY:
THE OLD, THE NEW AND THE OTHER
USA Premiere (Korea 2022, 15 min)
A stranger arrives in a town called Mipo: here, urban development is accelerating the gentrification of that old fishing village located on the edge of Haeundae beach, in Busan city, South Korea.
Born 1983 in France, Sébastien Simon is a filmmaker, a guest professor at Dongseo University in Busan, and a programmer for Busan International Short Film Festival.

His directed works include "One-minded" (2014), "The Urban Suite" (2014), "Tetsu Kono's crazy routine" (2016), "The Troubled Troubadour" (2016) and "The Audience Never Performs" (2021). He graduated from the ESEC film school and from Université Paris 1 Panthéon Sorbonne.
He has published film articles and reviews in L'Avant-Scène Cinéma, Short Film Studies, BullesDeCulture.com, Busan Beat magazine, Platform magazine.
LOCAL UNIVERSE SHORTS:
CONDUIT
(USA 2022, 6 min)
A running body powers the cycle between states of being. A tribute to Korean musical rituals and the wonder of locomotion, both spiritual and physical.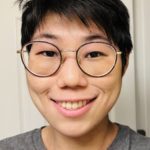 Lynn Kim is a Korean American filmmaker and educator who uses live-action and animation techniques to create short films that explore the social conditions and realities of the human body. She is particularly interested in how questions around gender, race, health and sexuality can be explored through metaphorical and abstract means, and her work is often centered in her own body and lived experiences.

At heart, Lynn is a lover of animation and an artist who creates films to offer points of connections and to share experiences. Her art and teaching practice are both ongoing searches for nearness and understanding between bodies, they are the flickers of projected light in a dark room and an invitation to step close and share space, if even for a little while.
PEOPLE PLEASING 101
World Premiere (USA 2023, 9 min)
Welcome to class folks! Hope you have your pen and paper ready for today's lesson: how to be people pleaser. We will cover 3 very distinct lessons so that you can be the most accommodating, caring and devoted friend you could ever be. By the end you will be a whole new person, in fact, here's an extra lesson: the first step to becoming a people pleaser, is letting go of any personality you had in the first place!
I am a Venezuelan filmmaker attending NYU film. Currently I work mainly as an Assistant Director, having participated on over 10+ productions shot on 16mm this past year. I also has experience as a Script Supervisor, Art Assistant and in the Makeup department, allowing me to truly understand the inner works of making a film.
NARROW IS THE WAY
World Premiere (USA 2023, 33 min)
This documentary focuses on life behind the scenes during the creation of three art house chapels, which the artist designed and completed in Nicaragua, Guatemala and El Salvador between 2018 and 2023, exploring her personal journey and process.
Korean born, New York based artist Sook Jin Jo is a multidisciplinary artist. Over the past 35 years she has produced sculptural assemblages, installations, photographs, videos, public works and architecture.

The video works, documentaries and interviews have been made and released by the artist and many institutions and museums, including the National Museum of Modern Contemporary Art in Korea and the Huntington Museum of Art in West Virginia. The 10-minute documentary film, "Art House", was shown during the ADFF (Architecture and Design Film Festival in NY) Short Film Walk in 2019.

Jo has exhibited internationally and has been the subject of 40 solo exhibitions including the "Walter Gropius Master Artist Series", Huntington Museum of Art, Huntington, West Virginia; Seoul Museum of Art, Korea; A project collaboration with Immigrants from Latin America, Tenement Museum, New York, NY and over 100 group exhibitions, including the "Lodz Biennale", Lodz, Poland and the "Gwangju Biennale," Korea.
HOW TO LIVE AS AN ASIAN WOMAN IN NY CITY
World Premiere (USA 2023, 4 min)
Filmmaker Jacqueline Jaemin Yeon shares her tips on how to live as an Asian woman in New York City, in light of the pandemic. The film takes an unexpected approach to highlight hate crimes against Asian women.
Director
JACQUELINE JAEMIN YEON
Jacqueline Jaemin Yeon is a Korean American filmmaker and musician based in New York. She recently graduated from NYU Gallatin studying Music Composition, Documentary Film, and Integrated Digital Media. Growing up in three different countries and having to move 12 times in her short life so far, she often thought about observing people and empathizing as a means of survival. She enjoys collecting people's stories and learning about ordinary lives.
GABRIELA
(USA 2023, 16 min)
A young undocumented Guatemalan woman questions her worth as she dreams of joining a Country Club swim team in the American South.
Evelyn Lorena is a Guatemalan-American actress and filmmaker. With Nouvelle Entertainment, her production collective, Evelyn has written and produced films that have premiered at Academy Award qualifying festivals such as Atlanta Film Festival, Outfest Los Angeles and the Cleveland International Film Festival. Evelyn also co-directed a short for Outfest Fusion, which was awarded Best Short. Evelyn was one the directing semi-finalists for the inaugural Brisk Creator's Class, sponsored by Michael B. Jordan and his company Outlier Society. Her latest short, Gabriela, was awarded with the prestigious LALIFF Fellowship in sponsorship by Netflix and the Los Angeles Latino International Film Festival and was the recipient of the Footcandle Film and Cucalorus Film Grants. BFA: NYU Tisch School of the Arts
TOGETHER, ALONE
East Coast Premiere (USA 2021, 11 min)
A young Japanese boy grapples with his changing family dynamic and his identity as he starts living in the USA.
Fumiya Hayakawa is a Japanese director. He graduated from Waseda University with a B.A. in Political Sciences.

His short documentary "Nana" was an official selection for JAPAN CUTS 2020 and winner of the Judge's Choice on Faces of Austin 2020, as a community screening in SXSW Film Festival. He's currently based in Austin, TX.
APPA
East Coast/NY Premiere (USA 2023, 13 min)
A short film set on the North Shore of O'ahu based on the true story of a Korean-American farming family tormented by loss and addiction.
Often called a visual translator for his innate ability to bring to life the soul of a story, Grace imparts a feeling to each moment in a raw and authentic way. His prior client work includes Kamehameha schools, Honda, Nissan, Island Air and the Hawaii Army National Guard, and his short film "Reverence" premiered at the Hawai'i International Film Festival in 2019. His film "Ala Moana Boys" premiered at the Hawai'i International Film Festival and screened as an Official Selection at the Los Angeles Asian Pacific Film Festival and many other international fests. He recently completed filming "My Partner," a feature film set in rural Maui featuring Hawaiian and Filipino actors speaking 'ōlelo and Tagalog. His work on Project Kuleana, Hōkūleʻa and Ala Kukui reveal his resonant understanding of Hawaiian culture, and he is most proud of the work he has done that shares his culture with those outside the state of Hawai'i.
OPEN WORLD SHORTS:
FALLS CRY
(USA 2023, 6 min)
A story about one boy, living on one block, in one crazy world.
Director
Josh "Esso" Wann
They call me Esso, but my real name Josh. I'm a director + photographer living in Philadelphia. Inspired by street culture and the city, I bring that energy to every project I work on. I'm interested in telling emotional, subversive stories that spark empathy and compassion.

I'm primarily a filmmaker, directing commercials, music videos and narrative projects. In addition, I spend my time helping musicians as a creative director + photographer, helping them tell their story through visuals.
HWA
East Coast/NY Premiere (USA 2023, 16 min)
Hanna, a young Korean American, struggling to cope with her trauma comes home unexpectedly. However, on the night she arrives, no one is home- at least that's what she thinks. Her grandmother surprises Hanna and their late-night soju fest unravels the traumatic scars that ultimately bond them together.
Stephanie is a recent MFA graduate from San Diego State University (SDSU). Her first career after college was constructing creative worlds as a scenic carpenter in NYC for 4.5 years and then 5+ years in San Diego. Wanting to satiate her creative thirst, she started working with the Department of Television, Film, and New Media at SDSU and then started her studies mainly focused on Production Design for Film and TV. "HWA" is her debut as a director/ writer.
DEAR ASIAN GIRLS
(USA 2023, 16 min)
About the life of three Asian Female Theatre artists of international backgrounds who moved to NYC to pursue their dream to be on the Broadway stage.
Yuko Kudo is native Japanese multi-dimensional artist based in New York. She uses art and storytelling to create community, while reminding people they are not alone. Through her work as a photographer, she has appeared in Forbes and TIME magazines, among other media outlets. She facilitates the creation of collaborative educational spaces focused on the intersection of art and activism. Executive Producer of an award winning documentary series "Untapped Storytellers" and Untapped Storytellers Podcast. Her latest project, documentary film "Dear Asian Girls" addresses Asian Representation in Arts & Culture. A Board member of Prime Produce Apprentice Cooperative and a member of Artistic Council for People's Theatre Project. She's a Japan Country Chair for G100 Ecocivilisation Wing.
BE EIOIE
(Taiwan 2023, 10 min)
Jason and his wife Katelyn decided to shoot a film about themselves pretending to be famous YouTubers.
Taiwanese American with Chinese heritage. Graduated from Academy of Art University San Francisco. Chen has been pursing being an indie filmmaker and surrealist.
PLAYING HOUSE
(Korea 2023, 20 min)
7-year old Shio lives desiring only the love of her mother- but is cast aside to spend her days alone. One day, as usual, Shio's mother abandons her, but Shio ventures outside. Something unusual happens which break down her world.
Eunjin Lee is mainly a scriptwriter, producer, and director of narrative films. She used to be a marketer and arts administrator in Korea, but has always pursued to be a filmmaker in her life.

She is currently a graduate student at the School of Art Institute of Chicago in her master's program for filmmaking.
SUNKISSED SKY
East Coast/NY Premiere (USA 2023, 9 min)
Henry Haneul Yoon, an early-twenties Korean-American, comes to terms with his past, present, and future as he navigates what it means to live life for himself.
Michael is a Korean-American writer/director based in New York who is drawn to narratives that span a wide range of genres but ultimately depict the nuances of one's desires to feel accepted in this world and the intricacies in which they present themselves in everyday life.

His films have screened at festivals such as New York Shorts International Film Festival and DisOrient Asian American Film Festival of Oregon. He has also produced films that have screened at CAAMFest, the Great Short Film Festival, and Fargo Film Festival.

He has previously studied Creative Producing at Columbia University and holds a Bachelor's degree in Statistics from Harvard University.
CLOSING FILM:
SHIFTING: JOURNEYS THROUGH THE ANTARCTIC
NY Premiere (Korea/China/USA 2021, 83 min)
A Jungian 3-layered story of journeys through Antarctica, the film follows a filmmaker's trip back to the US when his elderly mother has had a stroke. As he cleans her house and prepares for her possible death, he awakens to his mother's life story, and through her journey finds the answers to his unfinished film in Antarctica.
Abraham Lim is a Korean American award winning international director, writer and producer. He received his BFA/MFA as an honor scholarship student at New York University. Although working for years in New York and in Hollywood with legendary director and fellow Kansan Robert Altman, Lim is fiercely independent, making his films in an auteur style outside of the system. Altman eventually became executive producer to his 2001 debut feature film Roads and Bridges. His film work has been featured at Sundance, Tribeca, Hamptons, Los Angeles and Busan Film Festivals.

In the last several years he has turned his attention to working in Asia. His third feature film GOD IS D_AD won the KOFIC/BFC independent film grant at Busan and made it's festival debut in 2010 at Cinequest Film Festival. It won Best Feature Film awards at the KOFFLA Korean Los Angeles Film Festival and Phoenix Comic Con. In the last several years he has turned his attention to working in Asia.
FAR FROM ME
World Premiere (USA 2023, 18 min)
A toxically possessive burnout fails to trust that his girlfriend would choose to stay with him when she's presented an opportunity to go back home to South Korea.
John (Ji-heuk) Kim is a South Korean born American writer, director, and editor based in New York City. He focuses on nuanced narratives of Koreans in the US. His work as a writer/director has been awarded the Indian Paintbrush Production Grant and his work as a co-writer has been to the Berlinale Talents Tokyo Screenwriting Lab and the second round of the Sundance Development Track. He is currently in pre-production for his next short film "They Fell From Ginkgo Trees" and developing his first feature "The Loneliest Shade of Green"
EUROPEAN PANORAMA:
ATOMY
(Iceland 2022, 92 min)
Brandur, a quadriplegic mouth painter from Iceland , along with his girlfriend and gang of helpers, flies to Nepal for alternative physical therapy. There he is told that he will walk again in one year. The exercises and and esoteric techniques used by his healer, Rahul, show great potential but Brandur needs to face his biggest challenge yet, changing the way he thinks.
Born in Reykjavik, Iceland to a French mother in August 1985. He moved to Marseille, France in 1992, then moved back to Reykjavik, where he is still based, in 2005.
MADE IN GERMANY
(Germany 2022, 25 min)
A nearly finished construction site. The wiring is completed, the walls are painted, the final inspections are being done. The construction manager Thomas Zetzsche is proud of his achievement. The prestigious building he created is a modern dream come true. But suddenly that dream begins to crumble as more and more defects appear.
Born in 1996 in Bad Neustadt an der Saale, grew up in Erfurt, Germany. 2016 participant in the central german film junior program TP2 Talentpool. Since 2016 host, director and writer for the children TV channel KiKA from ARD and ZDF. 2017 – 2021 film directing study at ifs international film school cologne. 2022 graduation film "Made in Germany" (comedy, award winner of Max Ophüls Prize 2022, audience award short film).
ARRIVEDERCI PARIS
(France 2022, 20 min)
One evening, in a luxurious building in the centre of Paris, an armed woman bursts into the apartment of Adriano Rizzo, an actor who exploits his status to abuse young actresses.
Director
Louis Salvatore Bellanti
Of Sicilian origin, Louis Salvatore Bellanti was born in Lorraine. He grew up in the decor of the factories where his father Giuseppe was a worker. At the age of 22, encouraged by a journalist friend, reader of his first writings, he goes to Paris and takes theater classes with John Strasberg. In parallel to his work as an actor, he writes his first script, Johnny Monroe, TV fiction of an hour and a half broadcasted by France 3, as well as one episode, Le Studio, for the Intrigue series broadcasted on TF1. With a passion for detective novels, he publishes about fifteen novels in France and in Italy. In 2022, Louis Salvatore Bellanti writes and directs his first short film entitled Arrivederci Paris.